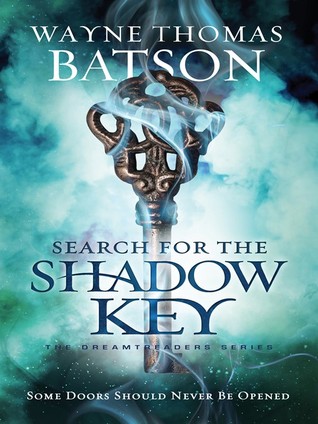 "The Nightmare Lord has been thrown down, but his throne is no longer empty. Rigby Thames has taken up the evil mantle with Kara Windchil as his queen. Now the only living dreamtreader, Archer Keaton finds himself on the outside of two worlds looking in. Dream Walking Inc. is taking the world by storm, allowing Rigby to build an unstoppable empire. Worse still, Rigby has unleashed the Tendrils, shadow people who can cross over into the waking world. As Archer s family and friends begin to disappear, unexpected help comes in the form of the Wind Maiden, a mysterious angelic being who seems to know how Archer can rescue his loved ones and defeat the new Nightmare King. But the cost may prove too dear for Archer to pay."

– GoodReads Description
I'm so in love with this series! The dreamscape is incredibly imaginative. There's always something new to discover beyond what we've already seen in the first book. The plot keeps me guessing the entire time, and the action just never stops. I love every single character, both the old characters from the first book and the new characters that are introduced. This second book is just as good as the first book in the series, which doesn't happen often with series.
I was so inspired by Archer's courage and faith. There is a scene where he is encouraging his little brother, and he shows so much strength of character and compassion. I really fell in love with him right there. Archer still has a lot to learn and a lot of growth in this book though. He is not a static character at all!
I love seeing the development for all these characters. Kaylie is growing into quite a formidable little person. Even the villains are changing and developing in this book in unexpected ways.
There is a forcefulness in the writing and an immediacy to the pacing that really keeps you on the edge of your seat. I am dying to read the rest of these books!
Disclosure: I received this book free from the publisher or author for review. The opinions stated here are my own, and are not influenced by the publisher or anyone else.